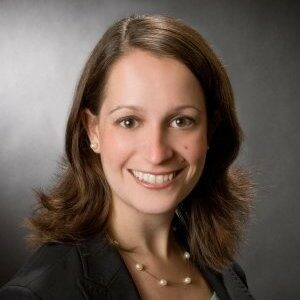 Elizabeth Nagy is the Chief Marketing and Digital Officer at Honesdale National Bank (HNB).
She is responsible for overseeing the customers' digital experience across all business touch points and driving the digital transformation for the organization. She is also responsible for the bank's marketing strategy and ensuring that all of the company's strategies are fully supported by emerging technologies and new organizational competencies.
Tell me about some of the ways that HNB is using AR Launchpad.
Right now, HNB is using AR Launchpad for internal benefits and opportunities. We have created opportunities for employee engagement, education and internal promotions using augmented reality. We believe it's important for our employees to be educated and excited about the product before we engage our customers. Especially considering it is different than anything we've used before.
VizVibe created some custom content for HNB. How did your team used it?
The VizVibe Team animated our mascot, Blu. They did a great job bringing him to life! They animated him dancing around under confetti and waving flags as part of an internal promotions project for our employees.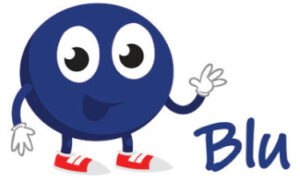 We used him to celebrate our employee's achievements in the latest message from our CEO. It forced everyone to get used to using augmented reality and engage with the platform, which was the goal. If they wanted to know what their sales reward was, they had to download the app and use the technology. Some of our tenured employees gave us some pushback at first. But once they figured out how to use it, they gave plenty of positive feedback.
How do you plan on using AR Launchpad with your customer base in the future?
This year HNB is celebrating its 185th Anniversary! We are one of the oldest community banks and are so proud of that title. "We have been around for so long because we are willing to change and adapt. When times chance, we don't sit idle. We are constantly looking for ways to expand out." Augmented reality is going to help bring a new layer to our already printed material more exciting.
We had originally planned to incorporate augmented reality aspects into our trade show, festival and community function materials, but the pandemic put a pause on that. Once we can participate in those events again, we are excited to make our booth come to life.
We plan on using them to engage our community around the holidays. We want to be able to bring our holiday displays to life as well.