Suzanne Kapral
Suzanne is the Director of Development and Marketing at Hillside Farms, a Tedx Speaker, Keynote Speaker, Court Appointed Special Advocate for Children (CASA), Professional Fundraising C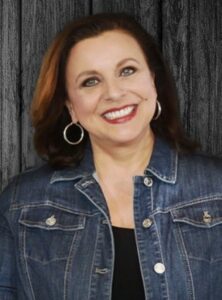 ounsel, and Advocate for Animal Assisted Interventions and Therapies.
Suzanne earned her Bachelor of Science in Business Administration/Marketing and Master of Science in Organizational Management with a concentration in Non-Profit from Misericordia University, Dallas Pennsylvania. Suzanne is currently studying Animal Behavior & Welfare at the University of Pennsylvania School of Veterinary Medicine.
For over a decade Suzanne performed extensive work at PBS/NPR affiliate, WVIA TV/FM, serving as current events show producer and host. In 2010 she was offered the opportunity to head the development and marketing team at The Lands at Hillside Farms, a historic, non-profit, educational dairy farm located in Trucksville, Pennsylvania. The farm's mission is to teach life choices that are healthy, logical, and sustainable. This same 412-acre farm was Suzanne's childhood "safe place," where she escaped her home surroundings of family addiction. Without hesitation, she chose to focus full throttle on the farm – to give up cameras for cows.
Hillside is working on a lot of interactive content. Can you tell me about some of it?
VizVibe has helped us create a lot of new content. They have worked on updating our website and creating a mobile app. The Team visited the farm to take videos and stills for the custom interactive micro-kiosks. They helped us create swipe through history and we are currently working on educational videos for children and adult farm camps. We have certainly been busy!
Why do you think it's important to bring Hillside into the interactive / digital world?
"Bringing Hillside into the digital world expands opportunities and allows everyone to be part of what we offer." Right now, the inside of our barns are ADA regulated. It's getting into the barn that proves to be a challenge. Mud and tree roots make it hard for wheelchairs to navigate the area. Until we get a grant to make our pathways outside of the barn ADA regulated, everyone can still feel included. Elderly and differently abled people, who cannot walk the farm's grounds can still learn about our history, projects and animals. 
What is your favorite new addition to the farms?
My favorite new addition is the interactive micro-kiosks. I love that you can walk up to the barn or the greenhouse, read about their history and see pictures of them from when the farm was first established in 1881. It adds so much value to your experience at Hillside.
The kiosks also make it easier for people to do an educational tour of the land on any given day, especially now with the COVID-19 pandemic. Previously, we were only able to do them when we had staff available, unless they were scheduled in advance. Now, individuals can do a self-guided tours anytime.
What plans do you have for the future at Hillside?
We run a Grief Camp for children who are experiencing mental health issues. We combine farm-based activities with grief education and emotional support. This provides opportunities for children to share their stories, express feelings and build new friendships. Augmented Reality is going to help us expand our reach. We plan to expand to children who cannot make it to the farm, specifically those who are receiving long term care treatments in specialty children's hospitals.